Baby Marlaine
Update: As of April 8th, we have found a temporary home for Baby Marlaine! Mama Sifa and Papa Jerome of Family Bethleham will take Baby Marlaine into their family for these first crucial 6 months of her life. After 6 months Mapendo and Joseph will then take in Baby Marlaine.
Caring for an infant who has lost her mother is surely a challenge anywhere in the world, but in Congo it can often seem an almost impossible task. The monthly cost of proper formula well exceeds the average monthly income for a poor, rural family. Even if a family is somehow able to raise enough money to buy that formula, it must be mixed with clean water, which is also difficult to come by. The preparation directions for the formula are often written in French, which can add to further confusion and mistakes. And medical care to monitor the weight and growth of the infant is usually unavailable. It is in this context that Baby Marlaine has been born. And while Baby Marlaine's grandmother has been caring for her, she has found herself stretched beyond her capacity, and desperate for help. Mapendo and Joseph themselves would like to take in their neice, Baby Marlaine, but feel that they simply cannot do so at this time. They have 2 very young sons themselves, and Mapendo is the primary income earner for her family, making it hard for her to care for an infant and still provide for the family.
By agreeing to take Baby Marlaine for the first 6 months of her life, Mama Sifa and Papa Jerome are helping to ensure that this little baby girl will receive adequate nutrition and access to medical care, while also allowing her to ultimately return to her family. Mama Sifa and Papa Jerome are a Congolese couple who began taking vulnerable children into their home and their family 20 years ago. Since then, they have taken in a phenomenal number of children, and provided a family and a home-like environement to so many. Their home has become "Family Bethleham" and in fact it has expanded to include 2 different homes. We are super thankful to Reeds of Hope, an organization that works to support vulnerable children and families in Eastern Congo, for introducing us to Mama Sifa and for making this possible. SHONA will contribute a minimum of $100 a month to Family Bethlaham (through Reeds of Hope) to help pay for formula for Baby Marlaine. We would love to raise more than our minimum goal so that we can send extra money to support this amazing program. All donations made to Baby Marlaine will go to buying formula for Baby Marlaine, and supporting Family Bethlaham.
Meet Baby Marlaine. She was born in the beginning of March. She is the niece of Mapendo and Joseph. Baby Marlaine's mother was Joseph's youngest sister, a 15 year old school girl. She became pregnant after being raped by a teacher, and then hid the pregnancy out of fear. Sadly she died, shortly after Baby Marlaine's birth. It is a tragic story, but it is also a story that demonstrates the grit and grace that Congolese families live by everyday. The family has taken in Baby Marlaine, even in the midst of tragedy, and they have opened their arms even though they barely have milk to feed the baby. It is the story Congolese families face over and over again. They are stretched beyond their limits, and still they endevor to open their arms. We are in the process of trying to figure out the best way to stand with Baby Marlaine's family and ensure she gets the care she needs.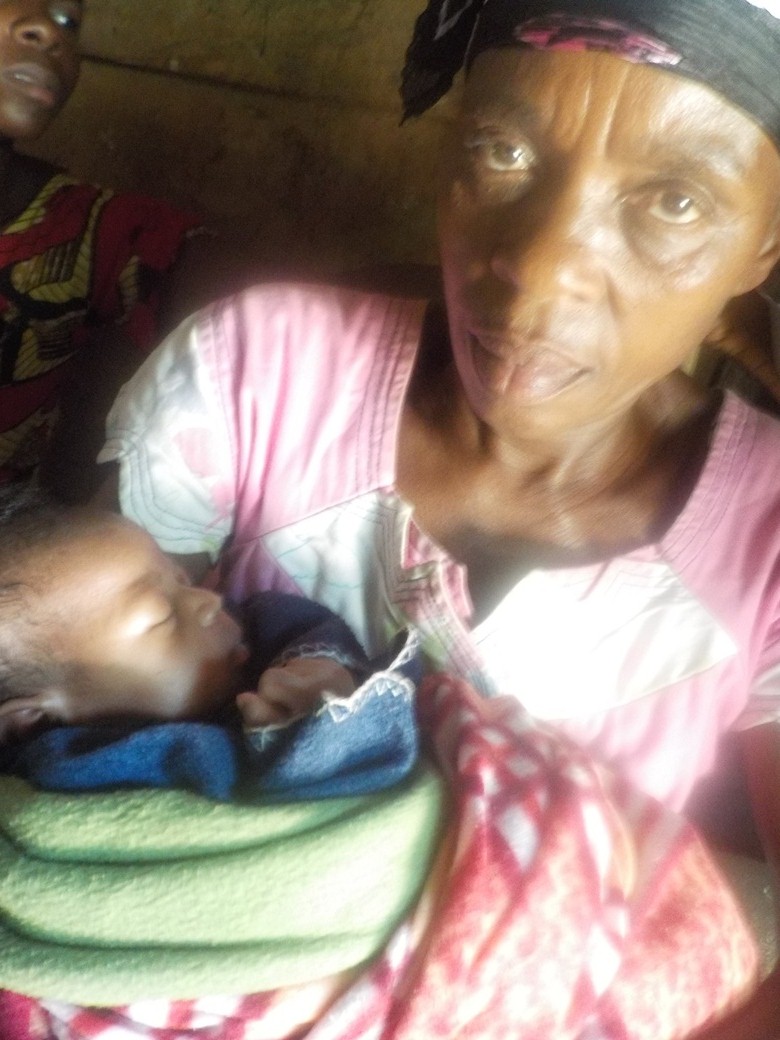 She is buying the small packets of low-quality milk powder, which are available locally to give the baby. However she knows this is not enough, and is barely able to do even this. She also lives in a remote area with little access to reliable health care for the baby. The most immediate need for Baby Marlaine is to buy high quality formula in Goma, and bring it to Joseph's mother in the village so that she can provide adquate nutrition for the baby. However we are also investigating other options for caring for Baby Marlaine, as it remains unclear whether Joseph's mother will be able to continue to carry the responsibility. Please keep the Baby Marlaine and the family in your thoughts and prayers. We will update this page as we continue to work on options for the baby.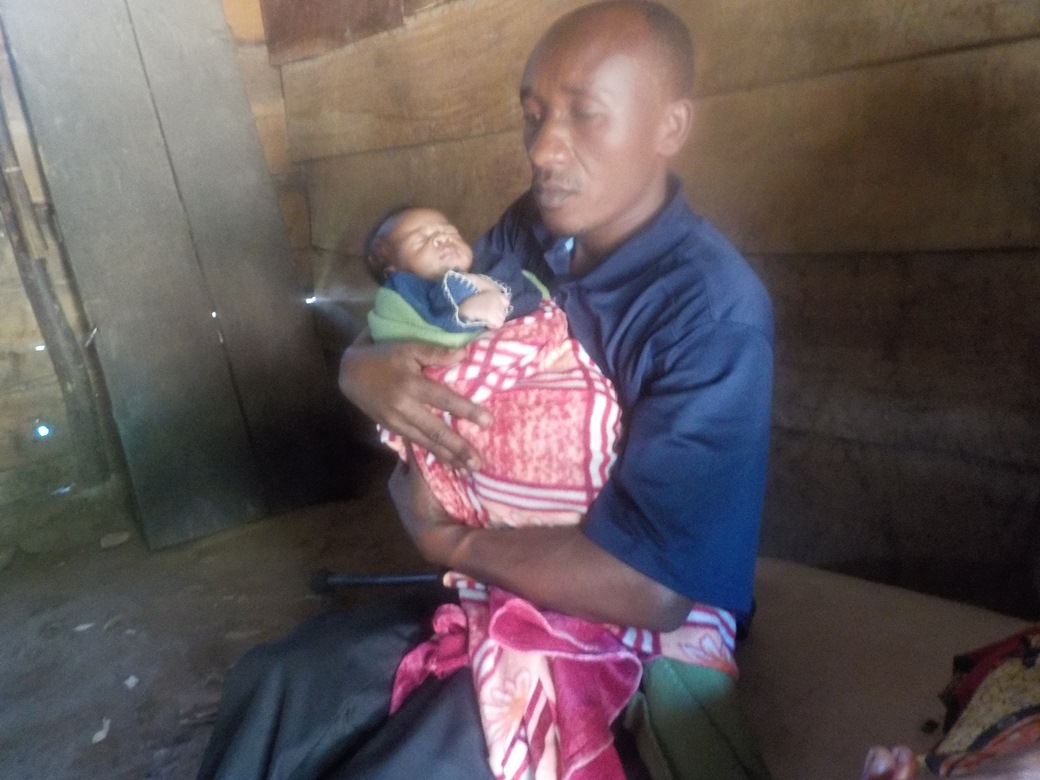 When Joseph returned from visiting his mother and his new baby niece he was overwhelmed with concern for the baby, and asked Mapendo if they could take the baby in themselves. He and Mapendo have 2 sons under 3 years old, and also have already taken in 2 of Mapendo's nieces. They depend on Mapendo's income from sewing to survive, and Mapendo feels that she could not possibly care for a tiny infant at this time, and is hoping that Joseph's mother could continue caring for the baby until she is 6 months old, and then Mapendo and Joseph could take her. A clear decision has yet to be reached.