What does "handcrafted" really mean?
For us it means that an individual woman crafted your purchase. From cutting the cloth, to sewing it, to ironing it...there is one woman behind your product.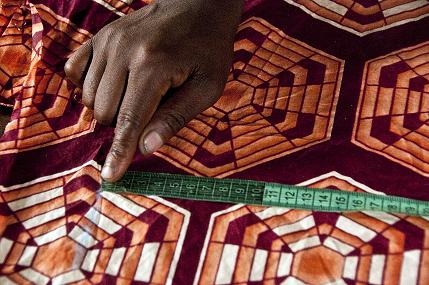 Her name is on the label and if you open the label you can read her story and see her photo. And she receives all of the profit from your purchase.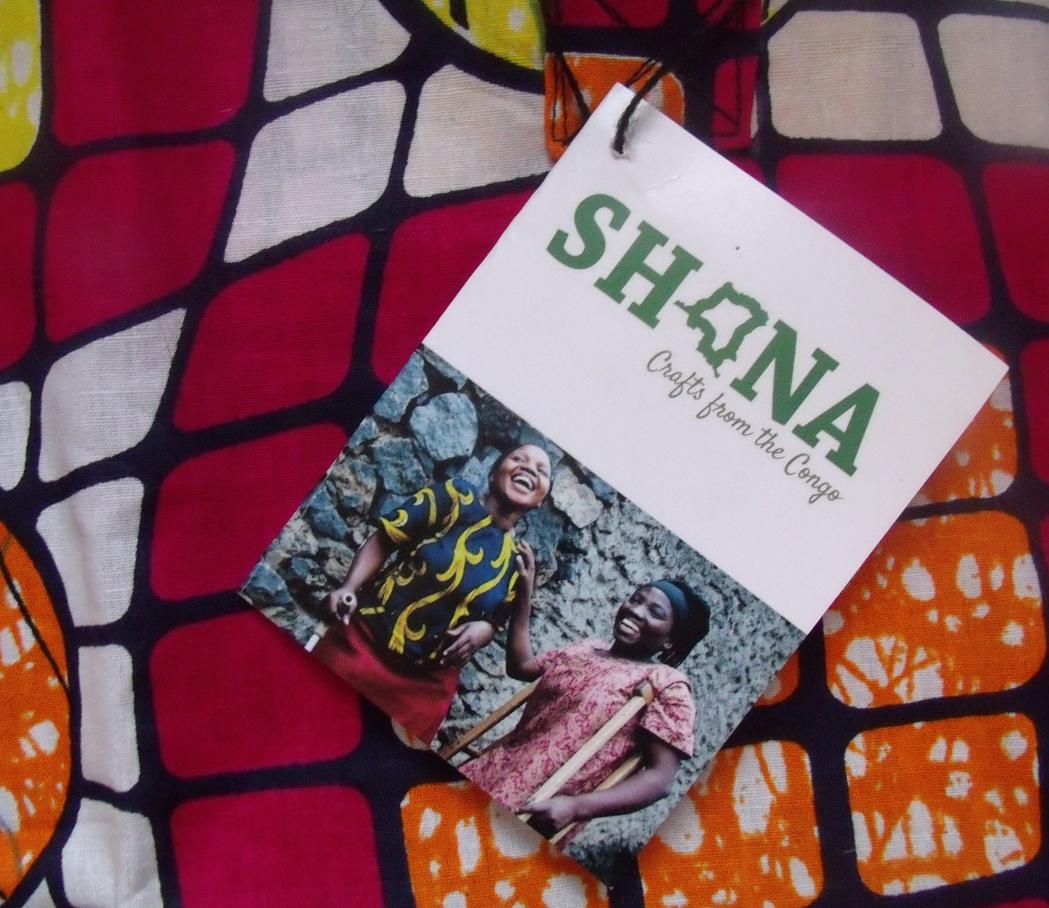 But what does handcrafted look like?
Argentine, Solange and Riziki all sew in their own homes, surrounded by their children. Their tools are a pair of scissors, a measuring tape and a basic sewing machine. Argentine, Riziki and Solange all use hand crank sewing machines. Mapendo uses a foot-pedal sewing machine. The women sew without electricity, throwing open the doors and windows to their homes to let in enough daylight to see by.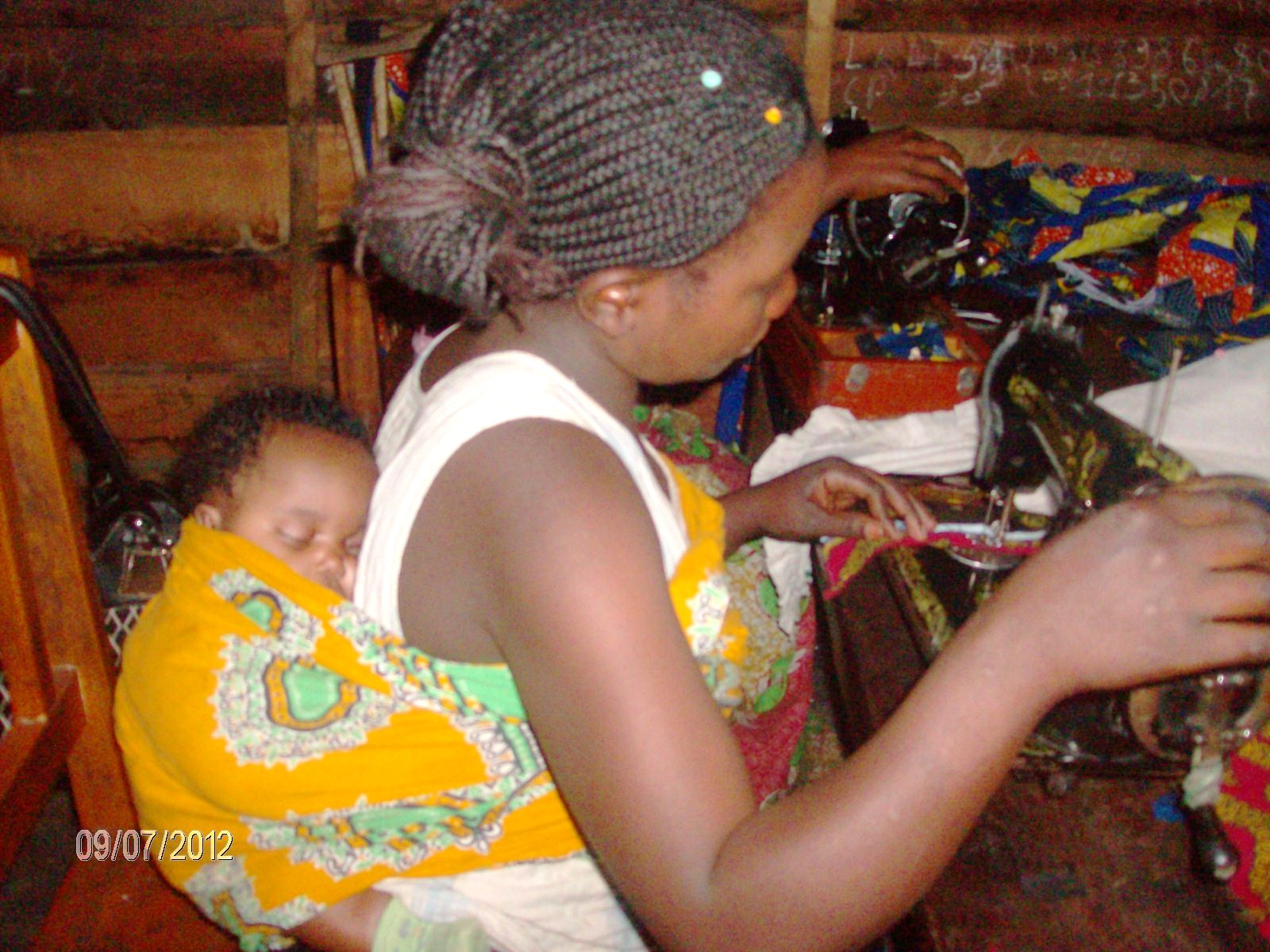 In 2011 when the war escalated in Eastern Congo, the women picked up their children and their sewing machines and fled to refugee camps. They stayed in those camps, cutting cloth on the ground, balancing their sewing machines on rocks, but sewing the whole time. Check out this short video for a peek at Mapendo in the refugee camp, ironing her bags with no electricity, using a charcoal iron. And then glance again at the quality of the product you have bought.
This is what makes us different. We have been doing this for 7 years. With no middle men. In whatever conditions come our way.
Staying small is under-valued in the retail business. Sewing projects often strive to grow, to build buildings and buy equipment, and to get big wholesale orders. These pressures often force artisans to work in an assembly-line format, tying them down and rarely raising their actual incomes. Consider the push towards sweatshops in many corners of the world, and you can see that bigger is not always better.

We believe in staying small and independent. For women who have told all their lives that the are "disabled" we believe it is important that each woman maintains full ownership of her work. In an environment where corruption is rampant, we believe it is important to avoid managers and middle men. And in an environment where the threat of war is real, we think it is important that the women be able to carry their work with them, wherever they go.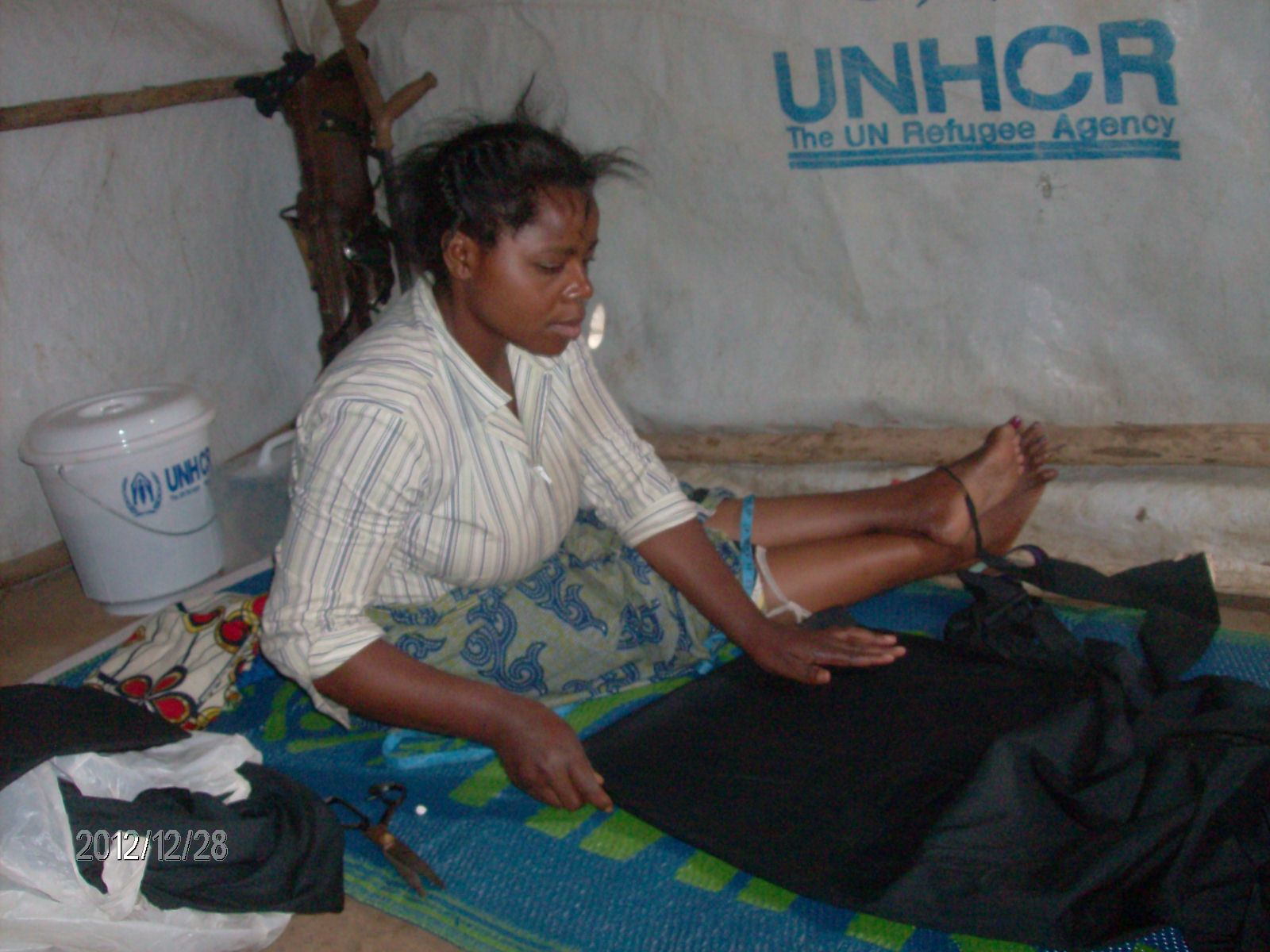 And for our customers we believe we are offering something truly unique. The ability to trace your purchase to one individual woman is rare. To know that she is receiving all the profit from your purchase is almost unheard of. And to discover that she is a woman, working in the face of some of the most challenging circumstances in the world, is incomparable.

That's what "handcrafted in Eastern Congo" means to us.