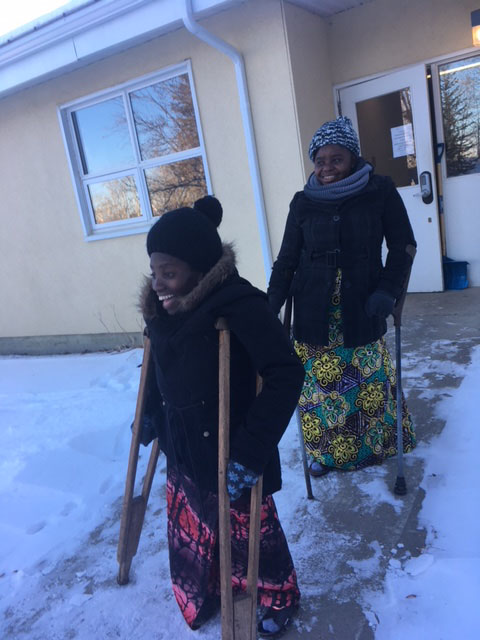 Argentine and Mapendo are deeply thankful for the opportunity to resettle to Canada. Their resettlement was made possible through the sponsorship of AIRSS and by support from so very many of you. AIRSS continues to support Argentine and Mapendo daily as they settle into life in Athabasca.
To shop in Canada
In person
*Find us at the Athabasca Farmer's Market (schedule and details here)
*Private Appointment: Contact us to arrange an appointment
Contact
email: dhurley@shonacongo.com
phone: 780-689-6052
(you can arrange to come in and pick out a freshly sewn bag or place an order for custom order African clothing. We love to meet new friends!)
*Information about the custom order process
*Custom order styles and prices
Online
You can shop from our website. Our stock is based in the US and will ship from the US to Canada. Argentine and Mapendo are working on learning skills necessary to ship from Canada. We hope to begin offering this service in 2019.
Events
Interested in hosting Argentine and Mapendo for a SHONA Congo party at your church, community group or home? Or would you like to invite Argentine and Mapendo to an event? Details here.