If you want to see more videos please support us on Patreon!
Join us for the next step in an unbelievable journey.
December 7th: Argentine & Mapendo arrived in Canada!
December 10th: Singing in Canada
If you loved the videos above, become our sponsor on Patreon for $3 a month and help us build this video channel! In exchange you get access to special behind the scenes videos including the original, uncut version of their singing, which is 4 times as long and includes 4 different songs. It is beautiful.
Your sponsorship will help us make more public videos to help raise awareness of the situation in Congo, the challenges for refugees, and some of the beauty of Congolese culture. Most of all our goal is to help Argentine, Mapendo, Riziki and Solange share their voices and their perspectives with the world. We have much to learn from each other.

Visit our Patreon to see what we are building and sponsor our work.
And of course buy a handcrafted SHONA Bag and share the story!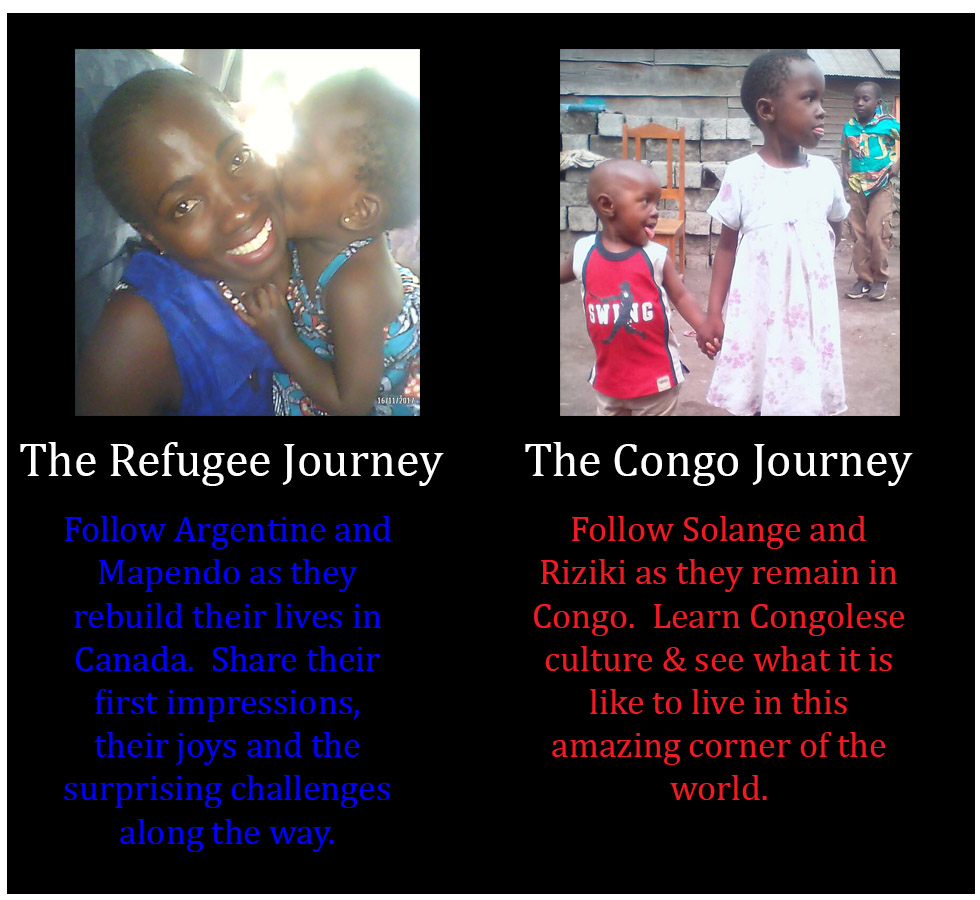 Special thanks to our supporters on Patreon
Janet Mason
Darcy Kidd
Cassandre Springbob
Maria Brown
Jane Hammond
Rebecca Francis
Karen Sanders
Maria Carreño